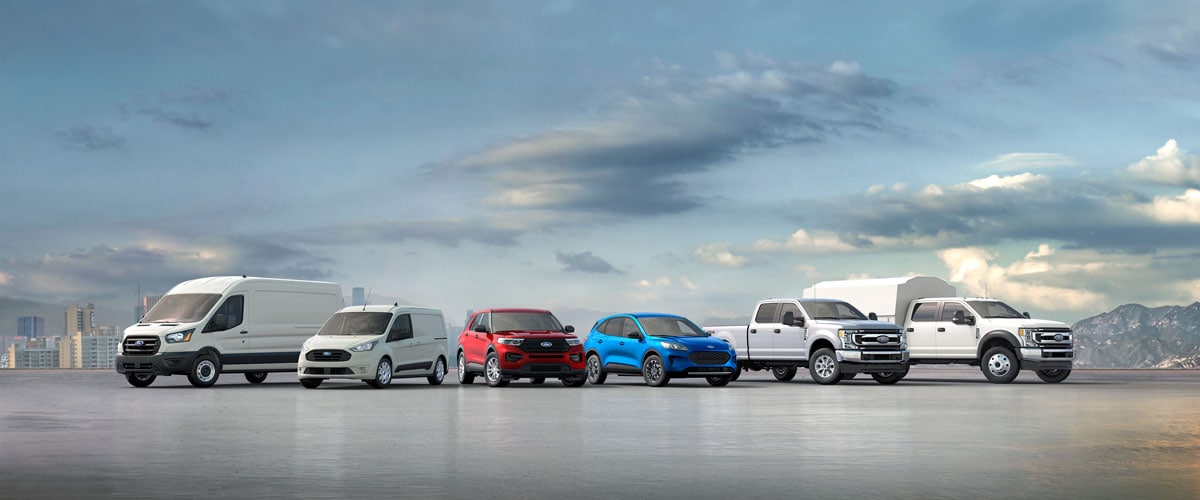 Ken Pollock Ford

Buy Cars, Trucks & SUVs Online

in Berwick, PA
Shop From the Comfort of Your Home. It's Easy!
Four Simple Steps to Buy A Car Online
When you're looking or a streamlined process to buy or lease your next vehicle, Ken Pollock Ford offers you the option without stepping foot inside of our dealership. You can purchase your vehicle online as our entire new and used vehicle inventory is available right here on our website. It's simple to get started and only takes a few easy steps. You'll be able to get the entire process done, save time and paperwork at the dealership and drive off in a quality vehicle of your choosing here in our Berwick, PA area Ford dealership.
Here are some things you'll need to start buying your car, truck or SUV online:
Current Driver's License
Current Insurance Card
Current Registration (if trading in a vehicle)
Current Car Title (if trading in a vehicle you fully own)
Have Ability To Scan And Send Documentation
Valid Email Address
Once you find the perfect vehicle, you can use the shopping tools on our site to complete the most important steps in the car buying process. A member of our sales team will help guide you through this series of steps.
1. Choose Your Vehicle
Choose Your Vehicle
We have an extensive collection of new Ford vehicles along with used cars here in our showroom which you can browse by looking at our online inventory. You'll be covered with standout cars as well as trucks and SUVs including popular models like the Ford Fusion, Ford Escape and Explorer as well as the Ford F-150. Additionally, there are used cars from Ford and many other brands that you can check out as well.
Once you find the perfect vehicle, contact our sales team by clicking the "Confirm Availability" button on the vehicle's listing, or use the Contact Form at the bottom of this page.
Find Your Vehicle
2. Value Your Trade
Value Your Trade
Using your current vehicle as a trade-in is a standout way to get added savings as we can apply your current vehicle's value toward the purchase of a new or used one from our showroom. All we need you to do is fill out our Trade-In Assessment form which gives us details on the condition of your current vehicle as well as its make, model year, mileage, trim and color. From there our team will put together a quick estimate of its value, and verify it when finalizing the process to provide additional savings opportunities for you.
Value Trade
3. Apply For Financing
Apply for Financing
You can complete the finance process online as you fill out our secure online financing form which allows you to apply for credit through the dealership. Our team will run your information through our large network of lenders both local and national, or work with your preferred bank or credit union as well. We'll make sure you get quality rates when you look to finance and discuss both buying and leasing options of a new Ford as well as used car financing choices so you get a clear and transparent idea of what to expect, and a smooth process from start to finish.
Credit Application
4. We'll Be In Touch
We'll Be in Touch
After you've completed all the previous three steps, a member of our team will contact you to finalize the purchase of your vehicle and make sure that you are satisfied with the experience. We can help every step of the way offering guidance and answering any questions you might have as we're your resource throughout the process. We'll be sure to keep you in the loop at all times and are here for you to contact at any time as well!
Please note, the state of Pennsylvania has set certain guidelines which must be followed. If you have any questions, please contact us.
To Get Started, Fill Out The Contact Form Below:
Contact Our Sales Team