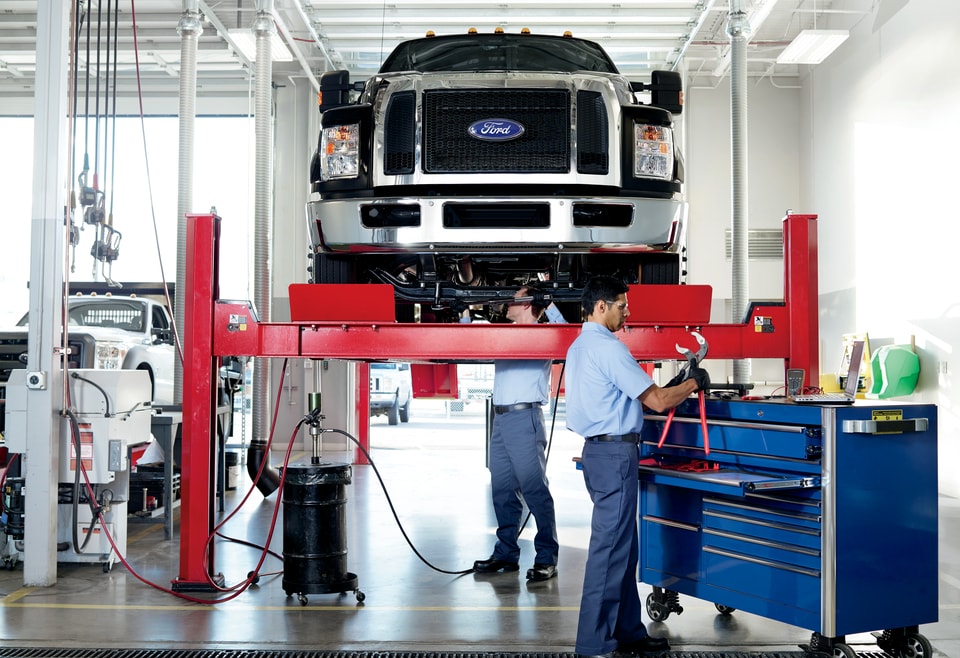 Premier Ford Service In Berwick, PA
Keeping your Ford car, truck or SUV in tip-top shape is our priority here at Ken Pollock Ford. Because we want to offer drivers throughout Berwick, Wilkes-Barre and Bloomsburg a next-level service center experience, we staff only expert technicians who are ready to properly maintain your vehicle at the drop of a hat.
The Importance of Routine Service
Staying on track with basic services and maintenance is key if you want to get the most out of your car. Scheduling regular service appointments makes for a smooth and safe ride for both you and your passengers and also allows our technicians to spot and address any issues you might not have known about. Essentially, routine service will help you save a significant amount of money over the course of your vehicle's lifetime, and down the line. The Ken Pollock Ford service team knows that our customers from Bloomsburg and Wilkes-Barre are busy, and we understand that sometimes it's easy to forget to schedule regular service appointments. When you choose us as your go-to service center, we'll make sure to get your vehicle on an organized service schedule and offer you reminders when your vehicle is due for particular services.
Why Service At Ken Pollock Ford?
Our service team is trained extensively and will offer you a level of expertise that can't be matched by local autobody shops. In addition to the expertise our technicians offer, we're also proud to staff honest and approachable team members who put your satisfaction first. When you choose Ken Pollock Ford's service center you'll appreciate affordable and competitive rates, quick turnaround times and a comfortable waiting area if you're only bringing your vehicle in for a short service. Our guests who choose to wait will enjoy complimentary Wi-Fi and refreshments as well.
Our Service Menu
Ken Pollock Ford offers our guests a full-service menu. This means that our Ford specialists can take care of any and all your service, maintenance, repair and part-related needs. Whether you're bringing in your Ford Fusion, Ford Escape, Ford F-150 or another make and model, you can count on our service team to step up to the plate and deliver unbeatable service and repairs. Our full-service menu includes but is not limited to: oil changes and tire rotations, seasonal tire installations, brake service, brake inspections, state inspections, transmission repair, battery replacements, air conditioning and heating system maintenance and repairs, front-end alignments and anything in between. Our goal is to help you drive your current car for as long as you want to - with as little issues as possible. We're passionate about allowing you to take the wheel with confidence each and every time you climb into the driver's seat.
Scheduling an appointment with Ken Pollock Ford's service center is quick and easy. Our guests can schedule right here on our website with just a few clicks. You can also schedule an appointment over the phone or in person at our Berwick, PA dealership. Reap the benefits of top-tier auto service at Ken Pollock Ford and drive with total peace of mind.