Introducing the Upcoming Ford Mustang Mach-E Electric SUV
Looking for a smart vehicle with a refreshed powertrain that boasts efficiency and power? Discover something like never before with the brand-new Ford Mustang Mach-E. It's the debut electric SUV from Ford and brings an undeniable sense of style to any Berwick, PA road. Enjoy plenty of space for the entire family with the five-seat arrangement, a robust technology suite, and one of the most up-to-date, thrilling powertrains on the market.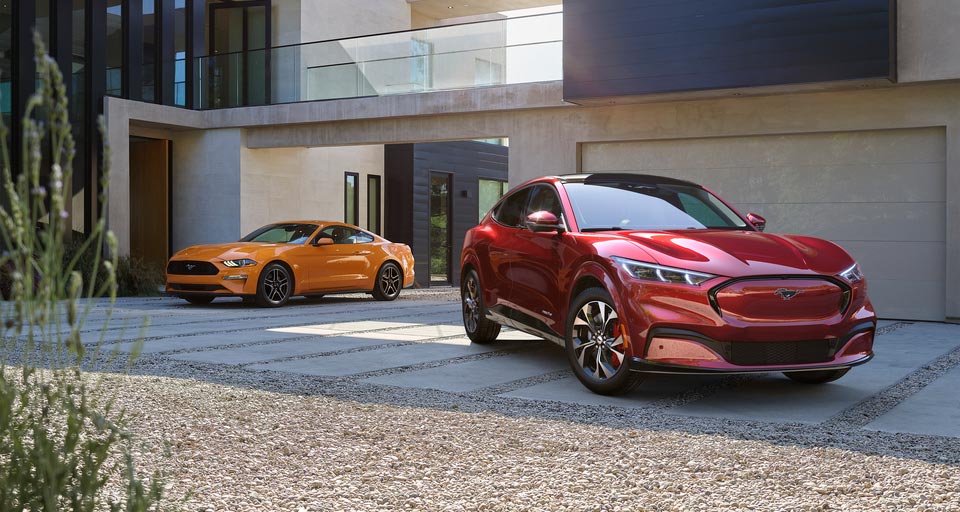 Luckily for local drivers, you can reserve your future Ford Mustang Mach-E with Ken Pollack Ford. Give us a call today for details.
Performance Capabilities and Powertrain Configuration
You get the choice between two distinct engine options to find the right one for your driving needs and style. Explore the Standard Range 75.7-kWh Battery that produces a thrilling 255-horsepower. Alternatively, bump things up to the next level with the Extended Range 98.8-kWh Battery that's capable of 332-horsepower.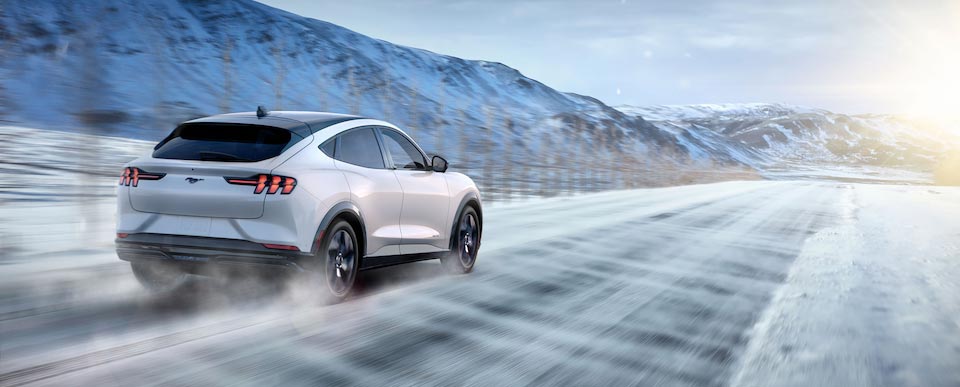 If you're an adventurer, gain peace of mind and advanced ruggedness with available all-wheel drive capability. Snowy or slick roads are a no-brainer thanks to even distribution of power across all four wheels. However, relying on the standard rear-wheel drive will also earn you a powerful stance.
All About Driving an Electric Vehicle
When you choose to drive an electric model like the Ford Mustang Mach-E, the electric engine has an estimated range that it can travel before needing another charge, just as your traditional engine needs to be filled with gasoline. The Ford Mustang Mach-E can travel between 230-miles and 300-miles, depending on the model, between charges. To top it off, planning for your next charge is simple with the FordPass™ Charging Network.
This network provides electric drivers over 12,000 public charging stations across the country and is easily accessible with an interactive map online. FordPass™ On-the-Go is an app for your smartphone and enables easy planning for the road ahead.
Trim Level Options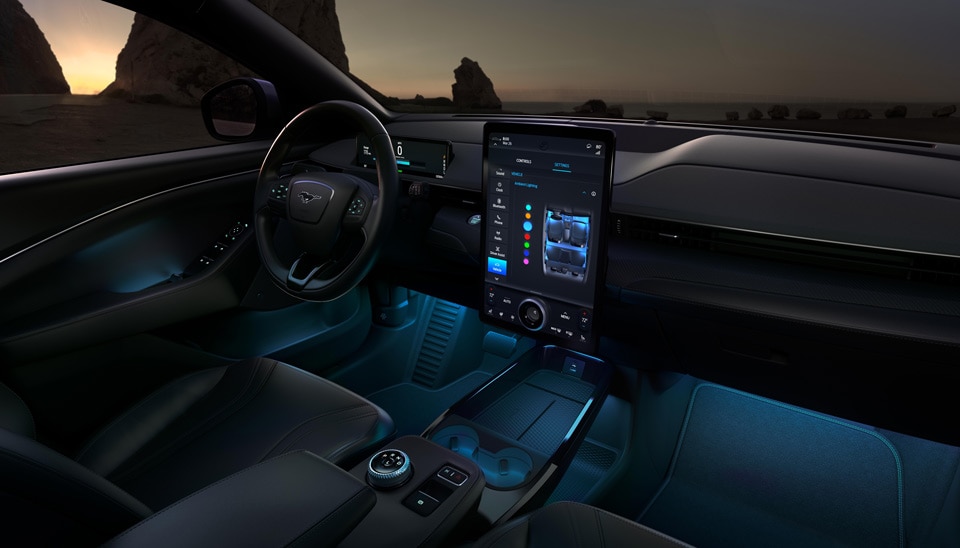 The broad range of trim level options allows every driver to find their ideal combination of features to suit their lifestyle. Browse the lineup:
Select: This model features a 230-mile range, beautiful 18-inch wheels, available all-wheel drive, and standard rear-wheel drive. Find the standard Ford Co-Pilot360™ 2.0 driver's assistance system that captivates the road with impressive capability.
Premium: Bump things up with the 300-mile range found in this electric engine, alongside advanced technology features for a connected ride. Also, upgrade to all-wheel drive on this model for off-road capability.
California Route 1: Rear-wheel drive defines the powerful capability of this Ford Mustang Mach-E model. To top it off, you'll find an extended range battery with that impressive 300-mile range that sets you apart from other electric models in its class.
GT: A 250-mile range and heart-quickening acceleration make for an impressive powertrain amidst this vehicle. Standard all-wheel drive and 20-inchs wheel define the exterior lines of this model.
First Edition: This is a limited model that offers unique color options including the striking Grabber Blue Metallic body. Aluminum details, red brake calipers, and special scuff plates make for a one-of-a-kind ride. Expect a 270-mile range and standard all-wheel drive within this beautiful model.
Reserve Your Ford Mustang Mach-E near Berwick, PA
Interested in driving the impressive new electric SUV from Ford? Find style, efficiency, and power under the hood in no time by reserving your Ford Mustang Mach-E with Ken Pollack Ford. We're more than happy to help you begin your journey towards driving this innovative new electric SUV model.
Make an Inquiry
Learn About The Rest Of The Mustang Lineup